The Real Housewives of Orange County Season 3 Episode 5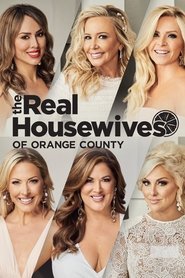 Watch The Real Housewives of Orange County Season 3 Episode 5 Online
Overprotective Vicki visits daughter Briana with an assortment of pepper sprays to give to her for her protection. They talk about Briana's future with her long time boyfriend, Colby, and Vicki admits that she is in no rush for them to get married. Son Michael comes home from Colorado with his girlfriend, Lauren, and a double date dinner with Briana and Colby turns into a Vicki-venting session as both siblings rebel against their mother. Later, Michael's recent interest in his mother's lucrative insurance business sets the stage for him to take a training trip to Seattle with her.
Tamra begins to regret her decision to bring jobless and lazy son, Ryan, back into the house. He spends his time loafing, drinking and partying instead of getting his act together. The revelation of yet another enormous tattoo on his body sends Tamra over the edge. She may be forced to admit to husband Simon that she was wrong about letting Ryan move back home.
Jeana's daughter, Kara, is getting back into show business again. A former child actor, Kara auditions for a role in a low budget movie but things don't go exactly as planned.
Laurie spends time with her youngest daughter, Sophie, as they ready her old condo for sale and attend horseback-riding lessons together.
Tammy has her hands full as daughter, Megan, turns 21. A sunset birthday cruise with her daughters turns into an ugly, drunken debacle and the Knickerbocker women face a crisis.
Episode Title: Rebels Without a Cause
Air Date: 2007-12-04
Year: 2007