The Real Housewives of Orange County Season 3 Episode 2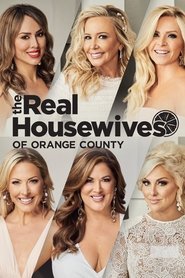 Watch The Real Housewives of Orange County Season 3 Episode 2 Online
Vicki and Jeana have made a pact to get in shape, but getting up at 5:30 a.m. every morning may prove to be the bigger challenge.
Recent empty-nesters Vicki and Donn, seek to reduce the stress in their lives by downsizing and buying a smaller home in Coto. Unfortunately, Vicki is having buyer's remorse. Vicki likes her big home in Coto and struggles with the notion that downsizing equals failure.
Having just graduated from high school, Kara has been accepted to UC Berkeley. Eager to check out the campus, the Keoughs leave for Northern California, but forget to tell Colton, leaving him home alone.
Since the death of Lou Knickerbocker, Tammy has tried to be a supportive mother to her daughters. Lindsey is keeping busy with the Lou's Legacy, the OC Angels, but a recent car accident in the Hummer sends the "Angels" to the California Speedway for some much needed driving lessons.
Meanwhile, as Lauri and George begin to build a life together, Lauri decides to put her townhouse up for sale. Unfortunately for Ashley, that means having to find another place to live – but not before a visit to the Playboy Mansion.
Tamra is rapidly approaching 40, but she's not ready to age gracefully. Conscious of the fact that she's been raising children for the last 21 years, Tamra is up for anything that will keep her youthful, including riding on the back of a Harley Davidson and hanging out with biker dudes.
Episode Title: My Baby is All Grown Up
Air Date: 2007-11-13
Year: 2007